Accolades for The Mediterranean Movement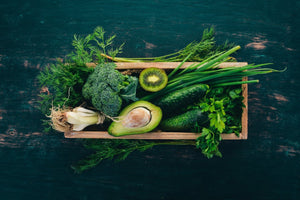 One of the Best Mediterranean Diet Ambassadors
We are honored to have been featured as one of "The 11 Best Mediterranean Diet Ambassadors, Registered Dietitians, and Nutritionists" in the summer issue of The Mediterranean Lifestyle Magazine this year!
As a mom and dietitian team it is our mission to reach families all over the world and provide you with education, support, and community as you and your family begin to implement the principles of the Mediterranean Diet.
Being recognized as some of the best ambassadors for the Mediterranean Diet on a global level has helped us to move forward with living our mission!
Every Registered Dietitian is a Nutritionist, but Not Every Nutritionist is a Registered Dietitian. Registered Dietitians are recognized as the leading food and nutrition experts. Completing a minimum of a bachelor's degree accredited by the Accreditation Council for Education in Nutrition and Dietetics (ACEND) of the Academy of Nutrition and Dietetics and 1,200 hours of supervised practice work, they then go on to pass a national exam administered by the Commission on Dietetic Registration.
In order to maintain registration, a minimum of 75 continuing education credits must be completed every 5 years to stay up to date with the ever-changing nutrition knowledge and recommendations.
As a Registered Dietitian Nutritionist, Jamie completed her Bachelor's Degree of Science in Dietetics at Michigan State University and went on to complete her Master's Degree in Clinical Nutrition in addition to her dietetic internship at Rush University Medical Center. Jamie is also a Certified Nutrition Support Clinician.
Jamie has over 5 years of experience working in pediatric nutrition where she has worked with kids having a variety of medical backgrounds including food allergies, irritable bowel disease, seizure disorders, and cancer. Throughout her practice, she continues to implement the principles of the Mediterranean Diet when appropriate!
As a leader in the field of nutrition, Jamie is involved in many professional organizations. As past president of The Maryland Society for Enteral and Parenteral Nutrition Jamie continues to stay actively involved on the executive board. She is also an active member of the Pediatric Nutrition and Oncology Nutrition Practice Groups where she contributes to quarterly newsletters, webinars, and frequently asked questions.
Intensive Training to Support You in Your Weight Loss Journey!
We are excited to bring Samantha Kay, a Registered Dietitian with a Certificate of Training in Adult Weight Management onto our team to support you in your journey whether your goal is weight loss or maintenance!
With over 35 hours of intensive training highlighting cutting edge information and skills shared by leaders in the field of weight management, Sam completed her training in 2018 and has since worked with clients for over 2 years.
In addition to working with individual clients, she also led the implementation of a weight management program in her previous employment. 
The Business Expert
With a Master's in Business Degree from The University of Virginia, Darden School of Business, a business undergraduate degree from the College of William and Mary, and over 10 years of marketing and customer experience in the software technology space, Ashley runs the business side of our business.
She built us from the ground up! From creating our website to running our social media to taking aesthetically pleasing food photos, Ashley holds the foundation of our business. She loves engaging with you, getting your feedback, and creating exciting new programs just for you!
Looking for the proven path to the Mediterranean Diet?
The Mediterranean Diet can help prevent diabetes, reduce heart disease risk, promote weight loss, and help you live a longer, healthier life. It's backed by decades of research.
But the truth is, there's a lot of misinformation out there! It can be really tough to get started.
If you're struggling to begin, our Starter Guide & Recipe Book is the perfect first step! It gives you:
Important principles to start using now
A collection of easy, delicious recipes to make at home
Actionable steps from a nutrition expert
Best of all? It's completely FREE -- our gift to you! You can snag your copy today!