Press for the Mediterranean Movement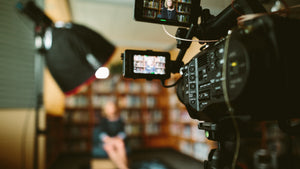 Where we have been featured:
We are thrilled to have been featured as one of "11 Best Mediterranean Diet Experts" in the The Mediterranean Lifestyle magazine. Get your copy of the free publication here.
More about the Magazine:
"TML is dedicated to inspire, guide, and show you how to live a happier, healthier, and longer life. Our magazine is for all enthusiasts, who want to discover this unique way of life. Covering food, travel, wellness, the benefits of the Mediterranean Diet, and sustainability in the whole Mediterranean." -from TML's website
More about the article:
"Knowing the right foods and the importance of nutrition and its values can be quite confusing for many of us today. Luckily, there are some experts out there that have something in common: They try to combine their passion and knowledge to motivate, support, and help others in the best way to lead a better and healthier life through nutritional education." We are honored to have been selected as part of this elite group of 11!
Press Releases:
News upon release of our Innovative Mediterranean Diet Meal Plans for specific dietary restrictions. Read more about it here
News upon launching our Weight Loss Coaching Program and our Mobile-optimized, user-friendly website. Read more about it here
Our Expert's Blog Posts on Other Sites:
Nutrition and the Cancer Survivor, published for the Ulman Foundation. Read more about how to understand how specific wellness trends impact health, including sugar, organic food, and superfoods.
A Guide to Healthier Halloween Candy, published in the Chicago Academy of Nutrition and Dietetics Blog. Tips for making healthier choices when it comes to that beloved Halloween candy!
Looking to collaborate with us? Contact us today!