Mediterranean Diet Health Benefits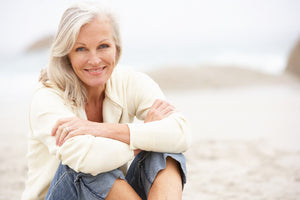 Welcome to the lifestyle that health experts call, "The Best Diet".
The Mediterranean Diet was ranked as the BEST DIET OVERALL by US News and World Report for the 4th year in a row in 2021!
This means that the Mediterranean Diet beat out other diets like Keto, Weight Watchers, Jenny Craig, Vegetarian, Vegan, Whole 30, and 35 other diets to claim the top spot.
From the US News website: "The Mediterranean Diet may offer a host of health benefits, including weight loss, heart and brain health, cancer prevention, and diabetes prevention and control.
By following the Mediterranean Diet, you could also keep that weight off while avoiding chronic disease."
Ranks TOP in many categories
The Mediterranean Diet also took the top ranking for several other important categories, including:
#1 Best Diabetes Diet (coming ahead of the DASH Diet)
#1 Best Plant-Based Diet (coming ahead of Vegetarian and Vegan)
#1 Best Diet for Healthy Eating (coming ahead of every other diet)
#1 in Easiest Diet to Follow (coming ahead of every other diet)
By now it is probably becoming evident that experts agree that the Mediterranean Diet is one of the best options for many people looking to maintain or improve their health! Let's take a look at why a Mediterranean Lifestyle is so great.
Backed by Research
Back in the 1960s, scientists and doctors started trying to determine risk factors for cardiovascular diseases. Heart attack and stroke are the leading causes of death in the world.
What researchers noticed was that people from Mediterranean countries such as Greece and Italy had fewer cases of deaths caused by heart disease than other places around the world.
After studying this phenomenon, the scientists and doctors concluded that people from these regions all eat a similar style of diet and live in a similar fashion.
It seemed that the principles of this way of eating and living were protecting the people from risk factors associated with cardiovascular disease. This is what launched the Mediterranean Lifestyle phenomenon. Read about the study here.
Major Benefits:
With research piling up since the 50's, the Mediterranean Diet is becoming world renowned for its major health benefits including:
Decreased risk of heart disease and type two diabetes
Increased longevity
Cancer prevention
Weight loss
Increased energy and mood
Looking for the proven path to the Mediterranean Diet?
The Mediterranean Diet can help prevent diabetes, reduce heart disease risk, promote weight loss, and help you live a longer, healthier life. It's backed by decades of research.
But the truth is, there's a lot of misinformation out there! It can be really tough to get started.
If you're struggling to begin, our Starter Guide & Recipe Book is the perfect first step! It gives you:
Important principles to start using now
A collection of easy, delicious recipes to make at home
Actionable steps from a nutrition expert
Best of all? It's completely FREE -- our gift to you! You can snag your copy today!